Some Nebraska families are about to get a financial boost. Families who receive Aid to Dependent Children (ADC) are being granted an extra payment from the Nebraska Department of Health and Human Services. The American Rescue Plan Act issues Nebraska a $4.4 million allotment from the Administration of Children and Families (ACF), Temporary Assistance to Needy Families (TANF) Program to assist eligible families affected by the COVID-19 pandemic.
What is the ADC?
The Nebraska ADC (also known as Cash Assistance) is jointly funded by the state and federal governments. This program is designed to help keep dependent, minor children in their own homes by helping Nebraska parents provide them with basic necessities. These necessities include: food, shelter, health care, etc. This is accomplished by aiding parents to get employment or obtain skills required for certain jobs until they are able to live self-sufficiently and independently.
The ADC assists households with minor, dependent children in several ways:
Cash assistance to parents of dependent, minor children to supply them with food, shelter, utilities, health care, and other basic necessities.
SNAP (Supplemental Nutrition Assistance Program) can aid in food supply.
Medicaid grants health care assistance to the minor children, as well as their parents or other adults who pass the eligibility requirements and are financially incapable of paying for their own medical needs.
Households may apply and qualify for subsidized child care so adults are able to take part in Employment First.
Employment first aims to help adults find training to maintain or gain employment until they reach self-sufficiency.
ADC Eligibility Requirements:
Parents with dependent children under 19 years of age
Or an expectant mother
Resident of Nebraska
Must meet certain income requirements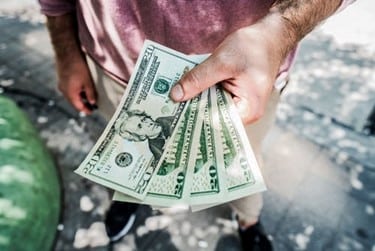 What is the TANF?
The Temporary Assistance for Needy Families Program funds the ADC. The program provides cash assistance to low-income families with minor children. The ADC is often the only source of cash assistance for families. In some instances, ADC families may consist of children and both parents. In other instances, there may be a parent absent due to separation, divorce, or death. In a situation where both parents are absent, a different family member such as a grandparent or aunt/uncle may be eligible to receive ADC assistance on behalf of the children.
What you should know:
Adults who are able to work are provided services through the Employment First (EF) program, to assist them in gaining and maintaining employment.
ADC families where the parent(s) are capable of attaining independence are limited to receiving 60 months of cash assistance in a lifetime. The time period begins with the first month a family receives ADC.
Families where the adults are not the parent of the child, the parent is disabled or otherwise found to be unable to work are not time-limited.
Adults who receive ADC are required to cooperate with Child Support Enforcement in relation to any parents who are absent from the home.
About the one-time payment
Due to the ongoing COVID-19 pandemic, this funding is meant to assist families for crisis needs such as emergency housing, utility payments, food, clothing, and back-to-school expenses. ADC participants do not need to take special action to receive this payment, which became available on August 31, 2021. The payment will be granted through their designated ReliaCard or through a direct deposit option used for regular ACD payments. This pandemic emergency assistance payment will not affect their regular ADC payments and family services. Households issued a July 2021 payment after August 26, 2021, will receive their one-time payment after initial approval.
Please contact Hayes & Associates if you would like to know how this information could impact your situation.