Finding a good accountant is as tricky as finding a good doctor. They are often in high demand, and getting in to see them can be challenging. However, once you are in, you are in. Just being "in" doesn't mean that you shouldn't evaluate the services you are receiving. Things change, and you and your business depend on accounting expertise to ensure financial health.
Evaluating the professional services you receive is sometimes overlooked. Life is busy, and having some things stay the same is simpler. Keeping a high-level pulse on the activities of your accountant will help you know if you need to dig deeper and explore other options. Here are a few things to remember to help you understand what you should expect from your accountant.
Are They Available When You Need Them?
Professional services, like those provided by an accountant, are like those of other service industries. You should expect your accountant to be available to you. They should return phone calls, answer e-mails, or schedule meetings when needed. If you wait a long time to hear from your accountant or someone else in the office, chances are you are not getting the attention you should be. It is always worthwhile to discuss with them (as long as they get back to you) before ditching them, as sometimes there is a reasonable excuse for the delay. If it happens repeatedly, it may be time to begin the search for someone else.

Do Your Taxes Get Filed on Time?
The busiest time of the year for CPAs is January through April. This is when everyone is rushing to get their taxes done. Most firms service businesses and individuals, making their number of clients swell during this time. However, like any business, CPA firms must balance their staffing requirements to the number of people they serve. Filing an extension is one method some accountants use to create more time to get things done. Using an extension is fine if you need it for a particular reason, as the IRS put extensions in place to allow taxpayers to resolve issues with their returns before filing. However, if your tax return is put on extension every year, this may mean your accounting firm needs more staff to manage its client base adequately.
Are You Provided with Financial Statements?
You are very busy running your business. One part of that business is understanding your financial health. What do your profit margins look like? Do you have cash flow problems on the horizon? Could you spend some capital to invest in a new product? All of these are questions that impact the success of your business. These can all be answered quickly if you are given periodic financial statements. Reviewing your income, cash flow, and balances can be done with one report. If you are not sure what the numbers mean, your accountant should be able to review these with you in detail. They should also be able to advise you on most decisions that will have a financial impact on the health of your business. If you do not receive these, ask for them. It may be time to move on if they do not come regularly.
Do You Have Scheduled Planning Sessions?
You can't know what you don't know. When your business engages with an accounting firm, it should expect expert advice. This does not mean that your accountant is sending you every little new change that has come about from the IRS or other financial industries. They should, however, spend some time with you in understanding your business and helping you get the most out of your tax liability and leverage from banks. At least once a year, you should have a working meeting scheduled with your accountant to review your current financial position and make any adjustments needed. You don't want to hear about a significant tax liability in April when you only have a few weeks to raise the money! If this happens to you, it is time to find someone new.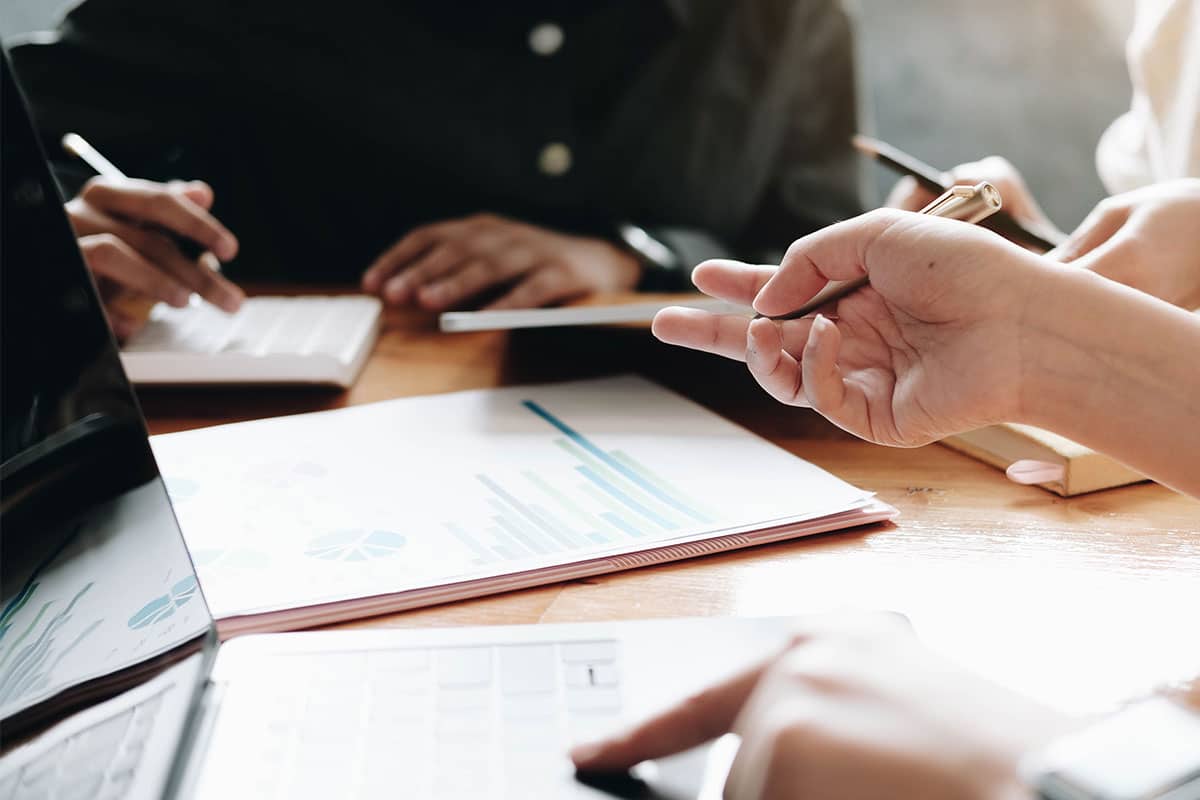 Are You Happy with Your Current Accountant?
Sometimes, people don't connect. This may be a personality difference, some issue that happened in the past, or simply just because. One of the essential things in any business relationship is that connection. You have to feel like you are working together toward a common goal. If you don't feel like you are on the same page or something in the relationship isn't working, you may not get what you need. Conversing with someone is always worth seeing if you can clear the air and reset your expectations. Honesty is always the best policy; if there is something in their service you don't like, tell them. This will give them the opportunity to change and grow. If they do not, you will know it is time to end the relationship and start over with someone new.
Deciding to start over with a new accountant can be intimidating. You worry about sending your information to someone else, getting connected to the right person, and missing any deadlines. The team at Hayes and Associates Accounting will do everything they can to make your transition as seamless as possible if you decide to move to them. They will ensure that your and your business's needs are met.
Contact us to get started today with someone new.